Avoiding sugar is difficult nowadays. It's in almost everything. In low-fat yoghurt, muesli and even in salad dressing. We're not talking about the naturally occurring sugars that are in fruit, for example, but those added sugars.
Sugar consumption
Many health nutritionists recommend consuming only 10% of calories from sugar. At 2,000 calories per day, this amounts to about 13 teaspoons. In the United States, residents consume an average of nearly 152 kilograms of sugar per year. That amounts to 41 teaspoons a day! Avoiding sugar is therefore very beneficial to the body.
Designation of sugars
You will find added sugars under names such as corn syrup, fructose, glucose, sucrose aspartame, Acesulfame K. Even without a close examination of food labels, it can be difficult to determine the exact source of sugar in our food.
The benefits of eating less sugar
Consuming less sugar can result in many benefits. For example, you may have better sleep or a more acceptable body weight. According to a recent article on health.com, eliminating sugar from your diet may even benefit your skin.
"Research suggests that reducing sugar intake may help reduce sagging and other visible signs of aging. "
If you're craving fat loss, excess energy, and healthier functioning of your body, limiting sugar is a good first step.
Coffee to support weight loss
Do you like your coffee creamy and sweet? The American Heart Association website states that "beverages are the leading source of added sugars (47% of all added sugars)," with coffee and tea containing 7% added sugars.
Velovita Plôs Thermo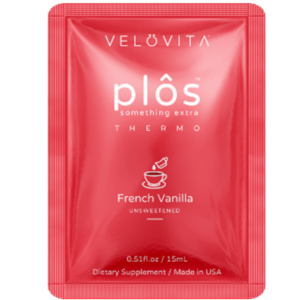 If you're looking for help with your body composition and weight loss goals, there's a popular coffee companion, Plôs Thermo!
This functional, dairy-free and sugar-free vegan creamer helps reduce cravings and boost metabolism. As a result, it supports your fitness goals. If you're trying to lose weight, add Plôs to your favorite coffee. You'll get that rich creamy consistency, better taste without the extra sugar or calories.
Ready to enjoy your coffee with a little something extra later this year? Avoiding sugar is enjoyable thanks to Plôs.
Velovita Plôs Order
Safe way to control your appetite and conquer craving
Order Plôs Now