ZINZINO Health Protocol – Ultimate Products Kit
Health Journey Starts with Zinzino Omega 3 Essential Nutrients
Maintain Your Physical And Wellness Health
ZINZINO | Health Protocol
Start your health journey today
3-step Zinzino Health Protocol is a unique way to start your health journey.
Gently balances, restores and boosts the body.
Increasing your chances of living a healthier, happier life *

Step 1: Balance
Health Protocol starts with a balance. Create a healthy balance between Omega-6 and Omega-3 fatty acids. The imbalance between these essential fatty acids in our body can lead to the crucial health problems. Zinzino Balance Oil adjust body's Omega 6 : 3 Balance Ratio and help protects your body's cells from oxidation. * Balance Oil is a synergy combination of premium oils derived from the highest quality, wild-caught fish oil and pre-harvested extra virgin olive oil.
High in Omega-3 (EPA + DHA), olive polyphenols and vitamin D3.
Step 2: Restore
Taking care of the body's good bacteria can have a profound impact on our health. Zinzino health protocol continues with the best natural dietary fiber, ZinoBiotic. With the time-release benefit it can metabolize in the large intestine and supports the growth of healthy bacteria. Thanks to the sources of 5 natural fiber promotes healthy bowel features, including a satisfying feeling and less bloated feeling.
Healthy Gut Is Essential For a Healthy Body.
Step 3: Boost
The last product in the Ultimate Product Kit of the Zinzino Health Protocol is Xtend. It is the best natural health supplement of essential vitamins and minerals that perfectly complements BalanceOil and ZinoBiotic. Xtend is a natural source of 23 essential vitamins and minerals, micro- and phytonutrients to enhance your immune system. Xtend is a good source of Vitamin D, Copper, Magnesium, Vitamin B1-B12, Manganese, and Iodine and it's suitable for normal energy-yielding metabolism *.
Complete nutrient support program for your wellbeing *
What is Included in Zinzino Health Protocol
FIRST DELIVERY
Sent to you as soon as your order is processed
SUBSCRIBTION
From your second delivery onwards
DELIVERY EVERY TWO MONTHS
Save money and enjoy healthy life
The Zinzino Health Protocol is designed to counteract the imbalance of omega 3 and omega 6 fatty acids in the body through its active ingredients. This will prevent chronic inflammation, which can lead to some diseases.
At the same time, the products contained in the Zinzino Health Protocol package supply the body with essential vitamins and minerals. Thanks to them, the body has enough resources to keep in good health and condition. The results are based on studies and purely natural ingredients.
3 Step Zinzino Health Protocol - Ultimate Products Kit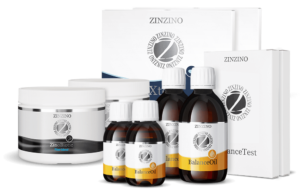 Unique way to start your health journey. With ultimate products kit gently balances, restores and boosts the body.
Product SKU: HealthProtocol
Product Brand: Zinzino
Product Currency: EUR
Product Price: 239
Price Valid Until: 2021-01-01
Product In-Stock: Not Available
Start your health journey today
3-step Zinzino Health Protocol is a unique way to start your health journey.
Increase your chances of living a healthier and happier life *

What are Zinzino products?
* Tieto výsledky nemusia odrážať výsledky všetkých spotrebiteľov výrobkov Zinzino. Výsledky nie sú zaručené! Pred použitím akéhokoľvek produktu sa poraďte so svojím lekárom.
EFSA tieto tvrdenia nevyhodnotil. Účelom tohto produktu nie je diagnostikovať, liečiť alebo predchádzať chorobe.