We are honored and appreciate you taking the time to meet Velovita mlm and see why it should be a part of your future business journey.
Why Velovita
We wanted to share with you in our own words, why velovita is different and frankly point number one has to do with our backgrounds.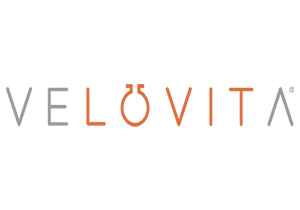 Are you aware of what distinguishes Velovita in the realm of direct sales network marketing? The uniqueness lies in the fact that our proprietors were not just distributors, but highly successful ones at that. They helped a company that generated hundreds of millions of dollars in sales in this remarkable industry. Additionally, they both excelled in their roles as consultants and salespeople. Therefore, they comprehend this dynamic profession from all angles, providing them with a comprehensive understanding that sets Velovita apart.
As owners of a distribution company,
As well as salespeople and consultants who help other companies become successful
So they really understand what it takes to run a company as a whole.
100% Dept Free
Another thing that sets Velovita apart is point number two. And that is that they are completely debt-free. The bottom line is that there are no outside shareholders that they have to consider. There are no interest payments that they have to pay. They operates on a very efficient fiscal schedule.
In this profession so many companies go borrow money to build their company or get creditors involved and investors to start a company.
Velovita was very fortunate that it didn't have to do that. It gives them the opportunity to focus and build a company that is dedicated to you as a member. Not shareholders, creditors or investors, which gives her the opportunity to design everything about that company. All to help you build the future for the long term.
100% Vendor Free
The third key aspect to note is Velovita's self-sufficiency; no dependence on third-party suppliers is required. Velovita takes complete control and management of all facets of the business, from product manufacturing to its delivery.
Velovita handles every intermediate process, including software technology, independently creating and managing everything themselves. This assures you of their consistency and dependability for long-term engagements.
One significant benefit for you is Velovita's ability to govern your timeline. They execute their operations swiftly, efficiently, and flawlessly. Conversations with any Velovita member will reveal that their product delivery is faster than ever before. Commissions are paid promptly and are always accurate.
From an operational standpoint, everything is flawless.
New Age Company
The fourth aspect to consider is that Velovita MLM is a modern company rooted in traditional principles. This team of entrepreneurs understands that every business demands diligence and unwavering commitment made with a long-term perspective. By leveraging contemporary innovations, the business is propelled forward at an accelerated pace.
For instance, Velovita embraces the modern financial trends such as accepting cryptocurrencies as payments, and even disbursing commissions in Bitcoin if preferred. This innovative approach embodies the essence of their business model. However, they also skillfully intertwine the traditional methods of direct sales with the expediency of the modern age.
Flat rate of five dollars;
Two-day delivery in the United States;
Speed to market unlike anything we've seen.
We call that a modern day company. A company that was created and built in this decade for this decade and beyond.
Long Term Focus
And the last point is Velovita's vision. They focus on the long term. There is really no exit strategy here. They are focused on building the best company and not necessarily on being the biggest company. And they're really focused on the culture, which is Velovita's goal now.
Velovita really wants to be a company that every single member is in love with.
I'm excited to go out and tell the world about Velovita and how amazing this company is.
If the result of that is that they become a billion dollar company, that will be fantastic.
Velovita Reviews
For 2 years of its presence on the market, it has a large number of satisfied customers and dozens of new ones are added every day. The company has now expanded its operations to other countries. In total, it currently operates in 70 countries. This shows that the products are becoming more and more popular and the customers are satisfied. Thanks to the Velovita snaps they are portable, storable, shareable and easy to use.

I've been taking Brān for almost 2 years. What I love most about it is the instant euphoric feeling when you take it, and I am so productive all day long.
I love how much it helps with my mood and patience. Being a busy mom and having so much to do, Brān really helps me focus and get more done during the day.
Taking Zlēm has been amazing, it has changed the way I eat and sleep. I feel great and it has been totally because of Velovita and the amazing products.
This product is amazing, I love the flavor and it has helped me clear up my skin and it is mindblowing how great it works.
7 Reasons Why Velovita
KOSTA GARA AND JEFF MACK
They have been in the industry for many years as distributors and business owners. Therefore, they have an understanding of those who are on the front line.
VELOVITA HAS EVERYTHING IN-HOUSE
Velovita does everything in-house, from marketing, product manufacturing, customer support to shipping and logistics.
GREAT SUPPORT
These people have been in our situation. They understand all too well that if you call support, you want someone to quickly pick up the phone or answer your email. That's Velovita's mission to offer the best service in the industry.
PRODUCTS WORK AND THEY WORK FAST
There is no waiting for 90 days to maybe see a product work. With Velovita products, you will notice a difference within hours.
REALISTIC PRICES
These products are affordable for all pockets of customers and at just $2 per serving. There are even greater savings for partners and members.
ONE PRODUCT IS ENOUGH
Velovita has one product whose result is visible almost immediately. It is suitable for marketing but also for everyday use.
FAST DELIVERY
Velovita charges $5 for 72 hour delivery no matter how big a package you have purchased.
In Summary
Based on the corporate structure and the financial structure, they can make the best possible decisions for the future and in the long-term interest of the company.
Now is the time for you to make the best possible decision.
We personally believe that this decision to join Velovita MLM is an absolute one. Regardless of your background, who you are, where you are from, we want to welcome you to Velovita.