Balance oil has a special blend of natural Omega3 oil made with fish oil of high quality. Zinzino cares for your health and so it brings you this oil with all-naturalingredients. This is the premium-grade oil that you can find in the market, used as a food supplement.
Clinical tests have been run through it to ensure that it contains vital natural sources of Omega-3 fatty acids, DHA and EPA.
In this oil, a special formula has been used to bring the fish oil and olive oil together into creating it. It assures you that this oil contains polyphenols that improve Omega levels in four months significantly. It also estimates a natural source of vitamin D that will surely keep stronger bones in the body. 700 mg DHA will bring healthy and normal eye function.
The presence of Oleic acid in olive oil will replace saturated fats with unsaturated fats and will help maintain a good blood cholesterol level. The Zinzino balance oil benefits are immense if you use it as it has been prescribed.
With a regular dosage in the appropriate quantity, you will surely notice a great improvement in heart functioning and immunity.
With regards to any assistance on health care, skin care, or hair, you can always get in touch with them and have the best possible solution.
Factors that make Balance Oil good for health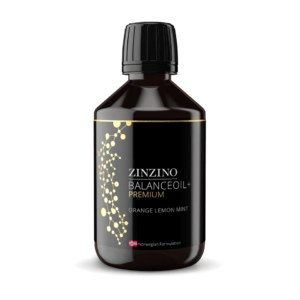 Zinzino uses a lot of natural ingredients for your best health care.
Balance oil uses natural ingredients and flavoring products for its production and packing. The essential ingredients that you will surely find in it are:
Extra virgin olive oil: They source this cold-pressed extra virgin olive oil from Spanish Picual olives. It contains rich Omega-9 oils and antioxidants.
Fish oil: Fish oil is sourced from LYSI in Ireland, whichis a reputed firm selling fish oil. The fish oil that is used in this balance oil is extracted from pelagic fishes such as mackerels, sardines, and anchovies. It has undergone the filtration processes set by the EU regulations.
Tocopherols: Tocopherols are sourced from allergy-free and GMO-free premium soybeans. It adds a natural anti-oxidant source to the body.
Vitamin D3: The balance oil contains cholecalciferol, which is a good source of natural vitamin D3. It has been extracted out of lanolin fat.
Advantages of using Zinzino Balance Oil:
There are multiple Balance oil benefits you will get while having this Balanced oil.
A very good source of vital nutrients
The immune system improves because it gives a daily dosage of vitaminD
In 120 days, Omega ratio balances itself
Vision and eye functioning optimizes
The heart and the brain functions improve
Adds glowing skin and makes it healthy
EPA and DHA levels optimize
Protection from oxidative damage
Stress relief
Brings down inflammation
Good supply of essential nutrients
Improves bone and muscle functions
Maintains blood cholesterol levels
Variations and Quantity
You will find it in four variations out of which one is vegan.
Balance Oil+
Balance Oil+ Premium (Real Extra Virgin Olive Oil Is Used)
Balance Oil+ Vegan (Registered under the Vegan Society)
Balance Oil+ AquaX (Soluble in Water)
It is sold in 300 ml (10.1 FL OZ) bottles. From the date of manufacture, it should be used within 45 days. The lower shelf life of this oil is because it has zero intense chemical ingredients. All the products have been sourced naturally.
How do you use oil balance?

Adjust the servings based on the body weights. For per kilo bodyweight 0.15 ml is appropriate.
For a body weight of 110 lbs., you must take 75 ml daily (which is 1.5 tablespoons). But to achieve the best results from it you must also maintain a balanced diet and a healthy lifestyle.
It is also very important to note here that the dosages of Zinzino balance oil must be made purely based on the weight and vital statistics of the user. Medical consultation must be made before being consumed by the elderly, children, pregnant women, and people with chronic diseases.
It is essential to keep the bottles away from sunlight or in refrigerators. Having made using all natural products so cannot store the balance oil over 45 days. If you keep this at a temperature lower than 39 degrees Fahrenheit, the oil may appear cloudy. But leaving it at room temperature for while will turn it normal again.
Balance Oil+
Enhance Body's Fatty Acid Balance
Pure and fresh source of the omega-3s for your optimal health
Order Zinzino Balance Oil+